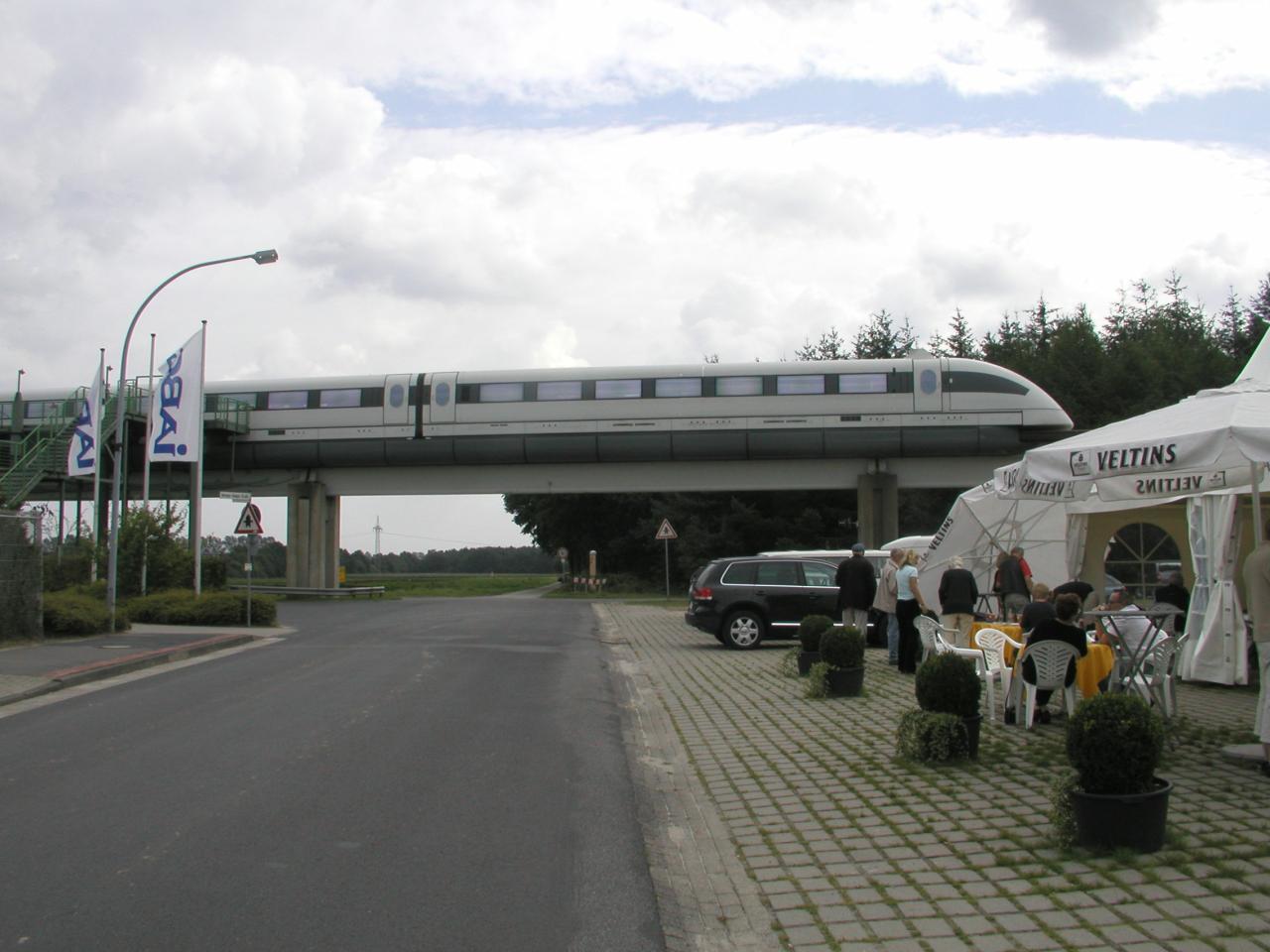 Lathen, Emsland, North Germany. The "Transrapid" maglev train

Unfortunately, a month after our visit there was a fatal accident when the train struck an inspection vehicle on the track. The train had mistakenly been released before the inspection vehicle had left the active line. All test runs were then stopped, and at the time of writing (December 2012) had not been restarted.
Since then, though, we have ridden on the one commercial maglev train running, between Pudong International Airport and Shanghai city outskirts.
Read more here.
Or, if you can cope with German, more technical details here.





This set of images © John Woodhouse, 2006
---
Help